Insurances We Accept & our Maternity Care Financial Notice, below:
♦Blue Local / UNC/REX Hospital does NOT participate
♦Cigna (We do NOT participate with the Cigna Connect Network)
♦Duke Basic / Duke Select / UNC/REX Hospital does NOT participate
♦Three Rivers
LABORATORIES: It is the patient's responsibility to notify our office, at each visit, if your insurance requires you to use a laboratory that is NOT used by our office.  The laboratories used by our office are posted in each exam room and in our office laboratory draw station.  Questions regarding laboratory bills should be directed to those individual laboratories.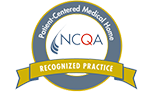 ---
Maternity Care Financial Notice
Welcome and Thank You for Choosing Our Office for Your Maternity Care!
Maternity care is billed to all insurance companies in a very different manner than any other condition or service in the healthcare industry.  The care you receive here, by our office and providers, is billed the same for all patients in all OB/GYN practices regardless of if you have insurance, as part of a "Global Fee".  The contents of the "Global Fee" are explained below.  There will most likely be additional charges from our office, the hospital, the laboratory(s), the pediatrician, the anesthesiologist, and/or the radiologist during and after your pregnancy.  You may notify any of these facilities in advance, if needed, to discuss their billing policies.  Depending on your individual financial situation or insurance plan, you may be responsible for a large portion of these bills at the time those services are rendered.
Our office is aware of the expense of having a child, and would like to prepare you as much as we possibly can for your upcoming financial obligations.  When you present to our office for your Maternity Care, you may be set up on a payment plan.
If you have insurance, we will contact your insurance company to verify your individual Maternity Benefits and obtain an ESTIMATE of any co-pays, co-insurance, percentage or deductible requirements you may be responsible for during your pregnancy, here in our office.  If you have no insurance or no maternity coverage, your fee may be discounted at our regular Self-Pay rate.  Based on your financial obligations, we will create a payment plan for you and divide the total amount due to our office into 3-5 monthly payments, or you may choose to pay the full amount in one payment now.   You will soon receive a letter explaining your financial obligations in more detail.
Global Fee / Global Maternity Care Includes:
Normal, Routine, pregnancy related prenatal office visits to our office
Routine, urine dipstick tests for protein and glucose at each visit to our office
Admission to the hospital for labor and delivery, and management of the patient while in the hospital
The physician's fee for a normal, vaginal delivery of ONE infant and follow-up hospital care after delivery
One, six-week, scheduled Post-Partum office visit
Example of common servicesNOT Included in the Global Fee that may be billed separately by our office or another facility:
Ultimately, all services or procedures not listed as part of the Global Fee, as explained above, will result in additional charges.  Your insurance may require an additional co-pay, co-insurance, percentage or deductible for any of these additional services.  If this is the case, you will be responsible for the additional fees in addition to your payment plan amount.
ALL Problem and Non-Routine office visits
ALL visits to the hospital other than admission for labor and delivery
ALL Ultrasounds
ALL blood work
Special lab tests such as AFP, CF Screening, GenProbe, Group B Strep, etc.
Pap Smears
Diabetic screening
Dietitian visits
ALL Medications
ALL Fetal Non-Stress Tests, Stress Tests or Monitoring tests
Amniocentesis
Administration of IV fluids
Vaginal Birth after a previous Cesarean Section delivery – additional fee by our office
Cesarean Section delivery – additional fee by our office
Delivery of more than one infant – additional fee by our office
Physician administered anesthesia during delivery at the hospital – additional fee by our office
Circumcision of a male infant (this is an elective procedure-if your insurance does not cover this procedure, payment is due prior to performing the procedure for your baby boy)
*Verification of Insurance Benefits does not guarantee payment!  Payments and coverage are determined by your insurance company according to the type of policy and coverage available to you.  It is to your benefit to contact your insurance company as well and ask questions regarding your coverage.  You will be responsible for payment of all charges not paid by your insurance company and if your insurance coverage terminates.  Please feel free to discuss any questions with our billing staff.